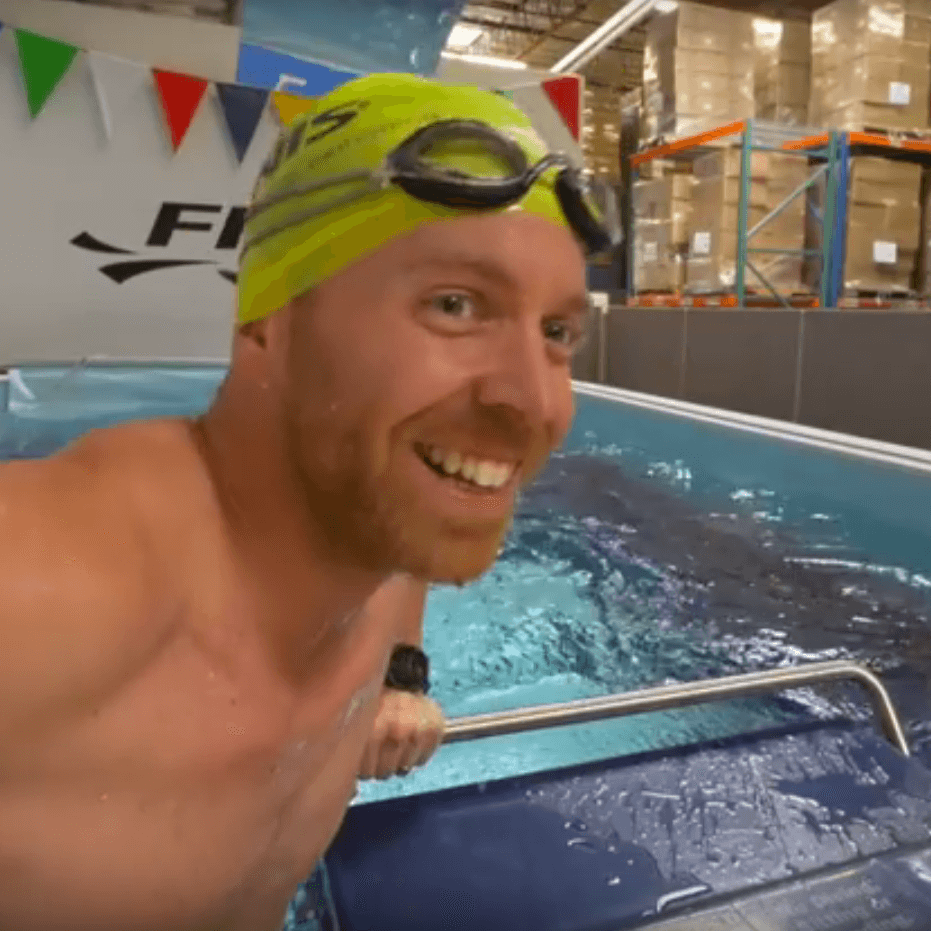 "This is fun!" enthuses Taren Gesell. The world's fastest growing triathlon YouTuber, "Triathlon Taren" has over 33,000 "trainiacs" who follow his swim/bike/run adventures. Today, he showed them how much fun it can be to correct your swim stroke in the Endless Pool®.
Taren used the Elite Endless Pool at the FINIS® headquarters in Livermore, California, about 45 miles east of San Francisco. His assessment as he left the facility: "Endless Pool – phenomenal!" In just one session, he made a series of corrections to help him swim faster and more efficiently in the open water of any triathlon.
Taren credits his swim advancements to "that combination of all the little things that FINIS has with the Endless Pool." He used "super-cool" FINIS accessories – including flippers, pool buoy, and snorkel – and observed every stroke in real time thanks to the Underwater Mirrors in the Endless Pool. "I love the mirrors!" he gushes.
"With the Endless Pool, I just started doing a few strokes and instantly: oh look at that, my left hand goes out that way. And look at that: both of my arms are still a little bit bent so I need to reach a little bit more, get a little bit more body roll," Taren observes from the parking lot shortly after his training session.
"I could also see that my legs were going like this," he notes, gesturing to demonstrate his faulty swim technique, "so I had to change my kick and think about that. And then I could also think about speeding up my stroke really quickly because I could see my hand pausing out there" at the start of his catch.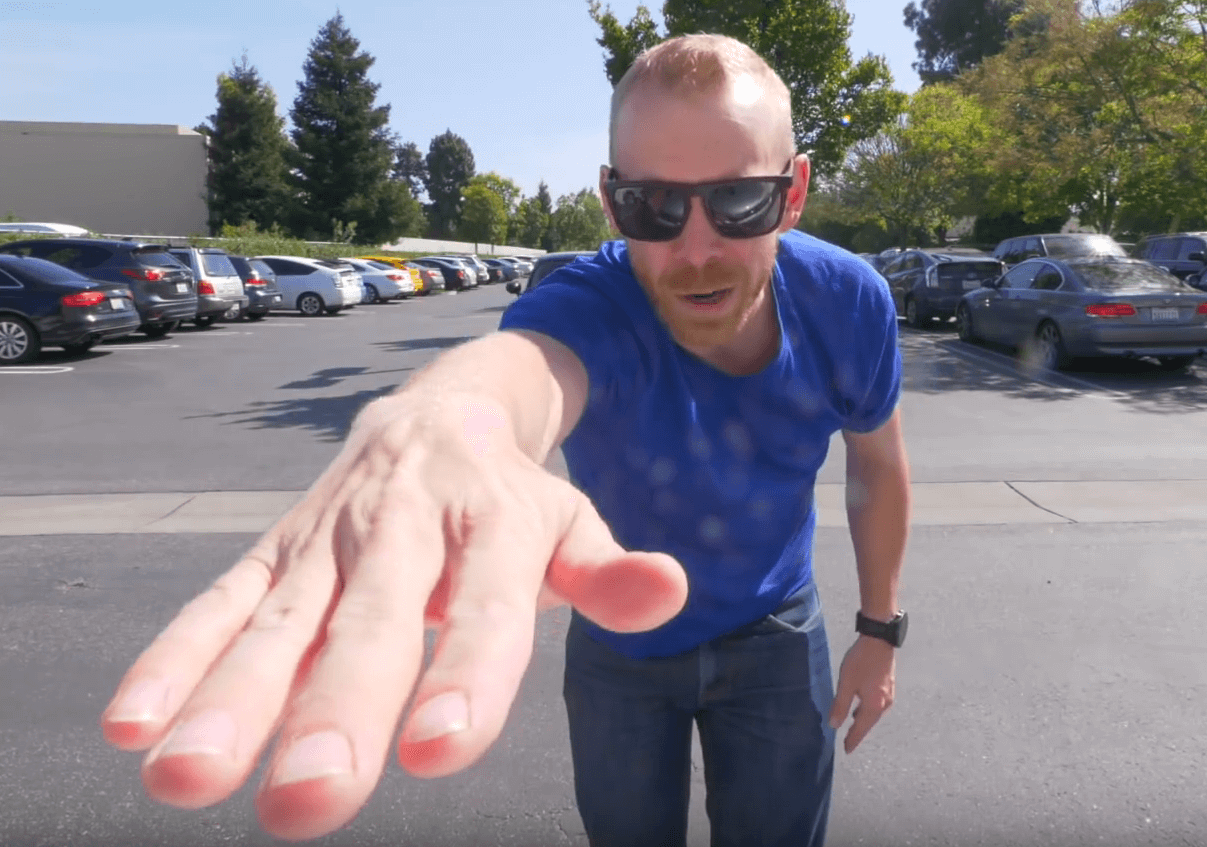 Thanks to the Endless Pool's real-time feedback plus FINIS' new Swim Coach Communicator, Taren learned to raise his hips more. The Communicator permits real-time instruction from coach to swimmer. The coach talks into a smartphone, and via Bluetooth®, the swimmer hears every word through bone-conduction audio transmission, without the use of earbuds.
The Elite Endless Pool delivers the fastest, smoothest swim current available in any swimming machine. With the standard 8'x14' swim area and two custom designed propellers, the Elite Endless Pool is the training pool of choice for elite coaches and swim programs. Elite Endless Pools have garnered praise from 2016 Olympic swim coach Dave Marsh, Penn State Head Coach Tim Murphy, and Swim Labs Swim Schools, the international chain newly designated as Official IRONMAN Training Centers.