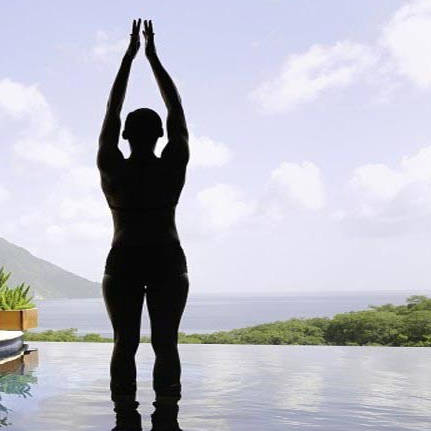 If you experience inflammation, chronic pain or discomfort due to Spondylitis, regular water exercise can help. Maintaining proper posture and flexibility is much easier thanks to the healing powers of water. In water you'll support a mere fraction of your body weight while completing exercises difficult or impossible on land. With regular water exercise you'll notice marked improvement in both body & mental well-being.
Imagine, your own private swimming pool, installed just steps away, set the temperature you desire; no traveling, no dirty gyms. All our pools fit in new or existing spaces, through doorways, downstairs, including basements & garages. Endless Pools are the synthesis of privacy and convenience!
Water exercise in an Endless Pool will help you:
Regain mobility
Reduce pain & inflammation
Improve posture
Exercise on your schedule, at your pace
Just feel better!